Why an Imago workshop
will work
 for you?
Ever since attending our first Imago workshop the change we've always wanted to see started happening. We had to work for it though. It's no quick fix! You have to do the work of course...but what makes it different from other courses or seminars is that it's very practical. You get the tools you need to immediately start working and making your marriage better.
We could not help but be impressed. We saw real-life examples and got the chance to start practicing immediately. After we started using the tools and doing the work it immediately strengthened our resolve to keep going! And that is saying a lot!
Our marriage was on the edge. Both of us were thinking of divorce. Both of us were coping and we could not keep it up anymore. We felt we had too many "issues" and problems and we thought we would never get over it. We thought we only had one option left and that was to end it all. 
After all the hard work (which is still going on!) it was all worth it. And we got our tools and how to use them at the Imago workshop.
We were so impressed by our own success, the Imago theory and the innovative approach to "therapy" that we became qualified Imago therapists and workshop facilitators. Coupled with years of psychological and communication expertise (Tildie is a qualified Industrial Psychologist and I am an experienced corporate communication consultant) we now share the knowledge that not only saved our marriage but empowered us to grow into joyful aliveness.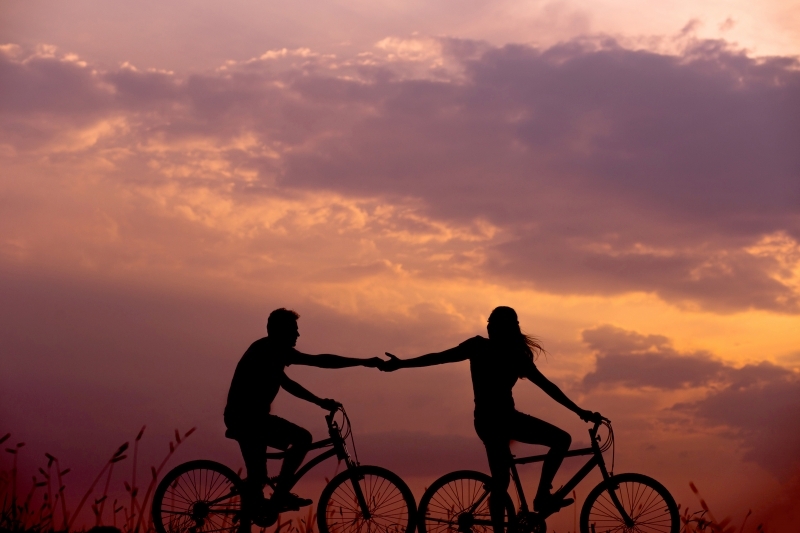 In a nutshell:
An Imago workshop shows you the potential your relationship already possess for healing and growth. It is a powerful weekend that transforms the way you think about yourself, your partner and your life together.
Armed with the practical Imago tools, you will be ready for a new relationship adventure. All you have to do is apply, use, practise and repeat.
You will learn that all of us have a natural impulse for self-growth and belonging. That is not enough though! This workshop shows you how to intentionally open up to this energy and stay conscious to the lessons of life we can only learn through our relationships. 
What happens at an Imago workshop?
If you click on the 'IMAGO' button at the top left of this page you will get all the theoretical info you need you need on IRT (Imago Relationship Theory). Here is a short article that introduces you to some of the basics of the theory.
At a workshop you learn about the theory but I can promise you it's not boring. Every theoretical part of the workshop is paired with either a demonstration or practical exercise. You either work with yourself (thinking, reflecting, filling out a worksheet) or with your partner in doing the exercises and using the tools that you will take home with you.
Everything takes place in a confidential and intimate setting and the individual and couple work you do takes place privately.
So to explain some more; all the couples at the workshop receive the theory as a group and while engaging with the facilitator. You are shown how the tools work. You are then invited to choose a spot, far away from everyone else so as not to be heard, where you and your partner will be able to apply the newly learned tool .
The facilitator is always available to assist and guide you if and when required.  All couples then come together again and reflect on the exercise, the tools and the application thereof and NOT on anything private or personal. 
Why with other couples?
Firstly, this is the most cost effective option to get the best marriage advice and therapy. The value you get at a workshop is equivalent to at least seven months of Imago therapy.
Secondly it gives you hope! That is what it did for us. The theory is made practical. You walk out understanding yourself, your partner and your relationship much better and you now have the tools you need not only to reconnect, heal and survive, but to start thriving.
Thirdly, it is a refreshing eye-opener to realise that there are other people looking for the same thing as you; to make your marriage better, to work on your problems, to get help with their issues.
So if you are embarrassed or ashamed or scared of doing the workshop with a few other people... don't be! It gave us even more hope and resolve to succeed together when we met couples that are just like us...struggling with love and relationship..wanting to solve things...wanting the best for their marriages and relationships.
Why this is for you!
An Imago workshop started us on the road to recovery and growth. We never imagined the problems, issues and conflict that were stopping us could be used so differently. We got the tools and we are using them. Now we are growing and being joyfully alive.
If someone told us the Imago workshop would help us survive and would save our marriage we would have signed up. If someone told us we would get to a place where things got even better we probably would not have believed them! But it did!
We have seen this happen for many other couples too and we are sure it will happen for you. Right now you could be where we were; on a brink of splitting up forever...or you simply want a better marriage. You want the best marriage you can have and you are willing to work for it....
Then this is for you!

What is next? Now what?
Contact us here for the different workshop options. We even have online options (with a free assessment and intro) and courses to choose from.
Let's start the adventure...
---