Looking for
Marriage Counselors?

We were in your shoes once. We also searched for "marriage counselors" because we were looking for help with our relationship.
My name is Fred and my wife's name is Tildie.
We were lucky enough to find the marriage counselors that helped us from the brink of divorce to where we are today, which is a mature, conscious and JOYFULLY ALIVE relationship . It transformed our marriage, our lives and how we do things.
We liked what we got so much that we decided to pay it forward. We are now helping other couples to transform. It is working for us so it can work for YOU!
We are the marriage counselors you are looking for. We like to call ourselves relationship bridge builders...


Why choose us to be your
marriage counselors?
So why would you choose us when you are looking for marriage counselors?
You can read more about us, the theories we follow and our qualifications in other sections of our site but we can quickly give you 4 good reasons:
1. Been there, done that, got the T-shirt (and the scars!)
As a couple we know what you are going through. Our relationship has survived addiction, loss, financial strife and many other issues because we chose to be intentional, conscious and trust the process of Imago. The results saved us and is helping us grow even more every day we are together! We are helping others because of what happened to us. It can work for you because it works for us!
2. Advice from both sides of the fence!
We are fortunate enough to help couples as a couple. We both believe in the transforming power of all couples and are qualified to bring you the best of both worlds and all perspectives.
3. We have the credentials
Not only do we have street cred (see 1.) but we are also qualified, certified and internationally trained in the Imago theory as clinical therapists and workshop presenters. Tildie has a Psychology degree and is registered as a Health Council Professional while Fred has a degree in Communications and boasts more than two decades of people development experience. Both of us serve on the Imago Africa Board. 
4. The Imago theory 
You will find all you need about Imago on our site under the "Imago" heading. In short, Imago is an innovative, revolutionary relational theory that provides you with practical tools to reconnect with your partner. It is an international brand with incredibly high standards and an impeccable reputation. The Imago methodology is used by marriage counselors all over the world.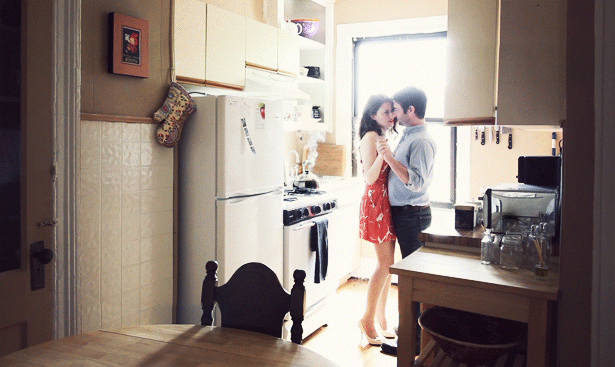 Why take our word for it?
This is some feedback we've received from other couples:
"I was ignorant to the depth of learning I would undergo. I now know how to transform a negative defensive hurtful place into a safe, open and nurturing space between" - B.M.
"You have an incredible gift which started us on a journey to growth and healing" - J.B
"Your realness and honesty is a true affirmation of your own journey which makes your credibility beautifully humble and for me incredibly inspiring" - M.N.
"Our interaction with you was unforgettable and exceptional. I will recommend this for all couples or anyone in a relationship!" - A.D.
"We are equipped to heal our relationship, to get back to where we were and to even build and grow to a wonderful place we could not even imagine" - D.L.
We don't see ourselves as marriage counselors. Maybe we are more like pathfinders or guides who show you a new way to love.
We simply guide you to a place where you start using the transforming power of your relationship. You have everything you need to make your relationship whole and grow. We help you to release that power.
Explore our site for more insights and lots of free advice or send us a question if you like. It will be an honour to serve you!
Home > Marriage Counseling > Marriage Counselors