Welcome to your
new relationship adventure...
Are you having marriage problems
or relationship issues?
Are you just coping in your relationship?
Do you want only the best for
you and your partner?

We believe we can help you...
If you are here because you have marriage problems you want to solve...
Welcome!

If you are here because you don't know what to do about your relationship problems anymore...
Welcome!
If you are here because you want only the best for your marriage, your life, your family, yourself...
Welcome!

Thank you for connecting. You are not alone and you are certainly not the first. It will be our privilege to show you, help you and guide you to get where you want to be in your relationship.
A new way
We talk marriage problems here. More importantly we help you with your problems AND show you a different way of dealing with them.  
A new way. A way that leads to reconnecting and a different way of being and living and being in a relationship. Not only a way to live but to be Joyfully Alive. Not only a way to survive but a way to grow. 

Our names are Tildie and Fred. We believe that all married couples have problems, all life partners have problems and all relationships have conflict. There is no such thing as the perfect marriage or the perfect couple or the perfect relationship.
But you know that already!
We also believe that the problems in our marriage create the foundation or the breeding ground for our growth…our development…and the ability to be joyfully alive in our marriage! We BELIEVE that ALL couples can be JOYFULLY ALIVE!
Please note the exact words we are using:
JOYFULLY ALIVE!
That doesn't mean feeling stuck or just coping or just being OK or just going through the motions….
This is something different. It means growth! It means something MORE, something BETTER than JOY! A level above. It means something that you probably cannot imagine right now as you are trying to face, fix or even understand your marriage problems.
More about that later…
about us...
For now… a little more about us…  We believe it is important to get to know us a little better. Especially if you are looking for any relationship  advice or help from us right? 

After all, we are not going to give you any advice if we are not prepared to tell you about our marriage...and our problems!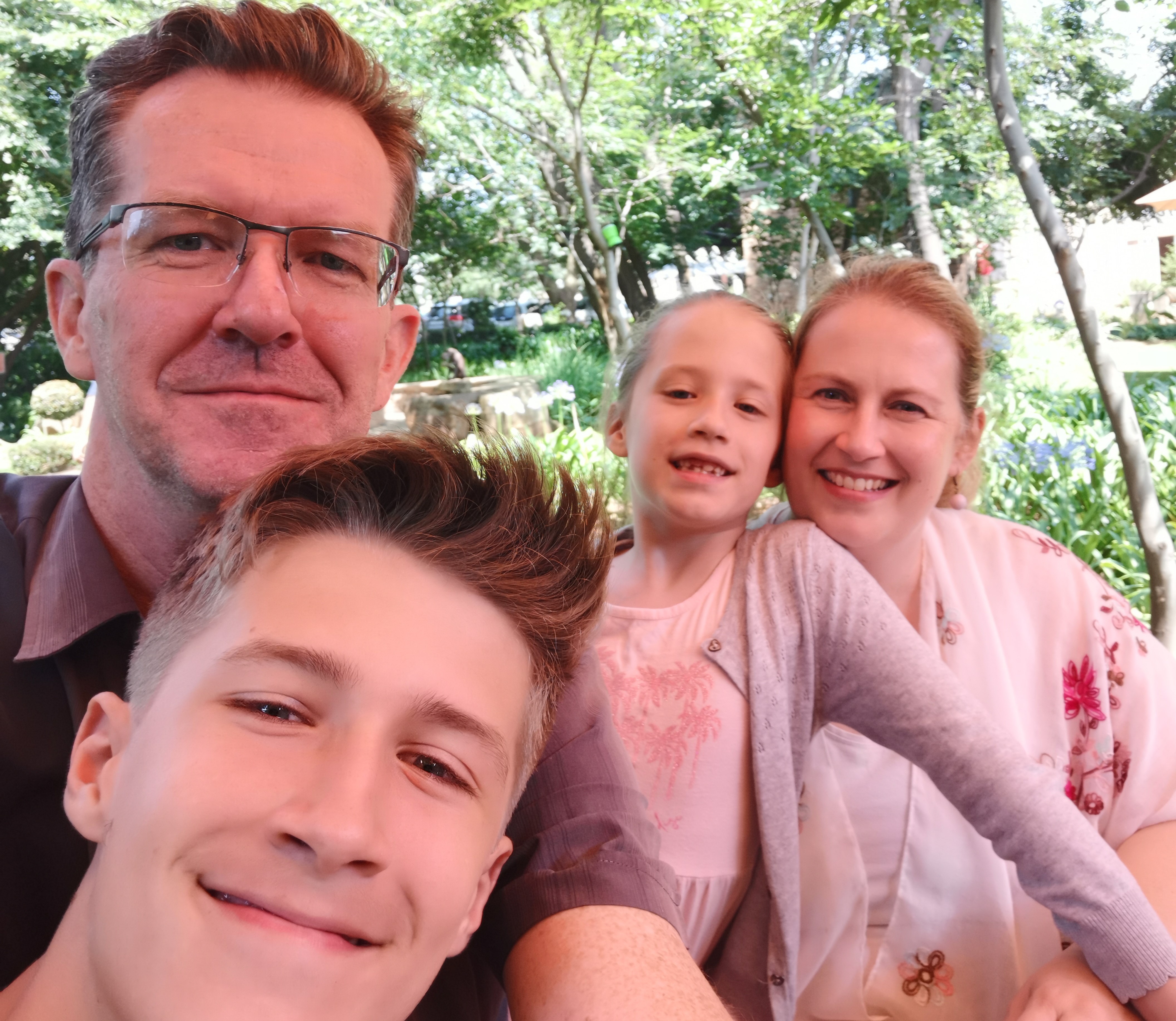 That's us ..and our beautiful prince and princess! We got married in 2002. Don't we look happy?
I wish we could say it has been bliss and happiness from start to now...but we can't. We had to work incredibly hard to stay married. Our own challenges include coping with a loss of a child, addiction and many more issues in between.
We will tell you more as you get to know us better. For now, just know that you are not alone! We have been there and so have millions of couples across the world. We go back there every now and then... to the dark places...
We don't want to but we do. That's marriage and marriage problems follow us everywhere! The difference is we now KNOW HOW TO deal with our problems, use them, work them and even LOVE them. We now know how to get through those dark times and back into the light...
We will show you how we "solve" our marriage problems (notice the present tense!). We hope to help you as you see what we do with our problems now. We believe if you use the same tools, you too can find a new way that leads to healing, growth and JOYFUL ALIVENESS.
An Adventure...
We believe you can be JOYFULLY ALIVE.  There is a way. Another way.... 

It's no QUICK FIX. Sorry! It just doesn't work like that.
However, we can PROMISE…in fact we can GUARANTEE SATISFACTION if you are prepared to WORK on your marriage problems. It's the only way this is going to work. We can only help, show, guide and advise. You will have to do to the hard work…all the heavy lifting...
Can your marriage or relationship be AS GOOD AS IT GETS?!
You better believe it!
The poet Rumi said: Out beyond ideas of wrongdoing and rightdoing there is a field. I'll meet you there...
We invite you to join us on a journey, an adventure. It will be unforgettable. It will stretch you.  You will grow new muscles and use new tools. But it will be the adventure of a lifetime. YOUR LIFETIME!
Welcome!